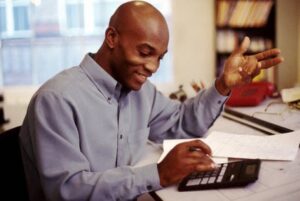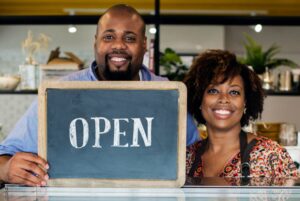 Black Design Collective is committed to developing and implementing programs and services that provide our members and the greater design/creative community with the tools and skills necessary to compete and thrive in a competitive marketplace.
Professional Development Workshops
 Each workshop offers valuable learning opportunities and tools to support career development in the areas of fashion, bespoke, costume, textile, and accessory design. These workshops are presented online through Zoom and in person. Participants are provided with valuable resources, including the opportunity to ask questions of the presenters and slides from the workshop. Each workshop is unique and stand alone, allowing participants to delve deeper into specific topics. These workshops are informative and fun, with ample time for interaction and experiential learning.
Student Programming
Black Design Collective works with educational institutions and student members to provide a variety of workshops and programs that empower the next generation of designers with the skills and knowledge they need to launch their design careers. Specialized workshops include resume writing, portfolio development, professional communication, interviewing skills, professional business letters, internships, career exploration and searches and professional development.
Black Design Collective Talks
Taking designers and the community behind the scenes in building a business/brand is the goal of Black Design Collective Talks. On a monthly basis, the talks highlight individual designers and affiliates within the design community, showcasing for others how they got started, what it took to build their business/brand and other information that inspires and educates those listening to achieve success. Black Design Collective Talks are posted on social media platforms, YouTube, and the Black Design Website.
Community Membership Meetings
Black Design Collective Members are invited to participate monthly in person or online by joining the organization's membership meetings. A guest speaker presents on a given topic, pertinent to the field of design each month. The meeting also allows members to interact and learn from each other and to hear first-hand about upcoming programs and events Black Design Collective will be implementing in the months ahead.
Mentorship
Minority designers with businesses need to have supportive and smart mentors and advisors. These working relationships are essential for minority business owners navigating through some of the challenges they face and can speed up creating a profitable and sustainable business. Black Design Collective works with students, new and seasoned designers to recruit and identify mentors and advisors who can assist our members with navigating the processes of building, expanding, and maintaining profitable businesses. Mentors aid in the areas of design, business development, finances, marketing, resource acquisition and more. Mentoring takes place in person and via technology, in both one-on-one and group settings.