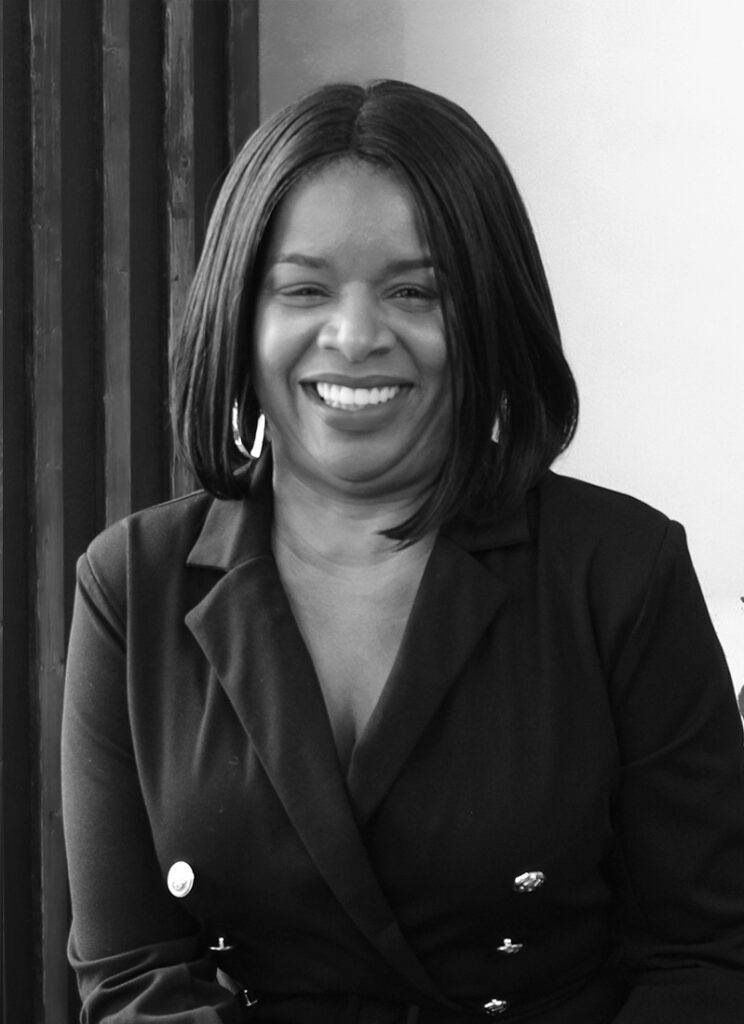 Sanserrae Frazier, founder of Saige Consulting, has utilized her vision, leadership, strategy, integrity, and perseverance in meeting her client's desired outcomes. Sanserrae is an ethical leader with a focus on development and execution for unique client experiences. She has provided expertise in identifying talent for Fortune 500 companies for over 20 years.
Sanserrae's approachable leadership offers her clients the ability to identify gaps and scale their strengths to be successful with her coaching and development. Her commitment to the integrity of the process has been recognized by private non-profit organizations. Ultimately, Sanserrae will be a change champion in the midst of an unsettled and scattered environment by implementing the clients' defined goals and objectives.
Sanserrae is also the VP and Director of Diversity, Equity & Inclusion at First Financial Bank.