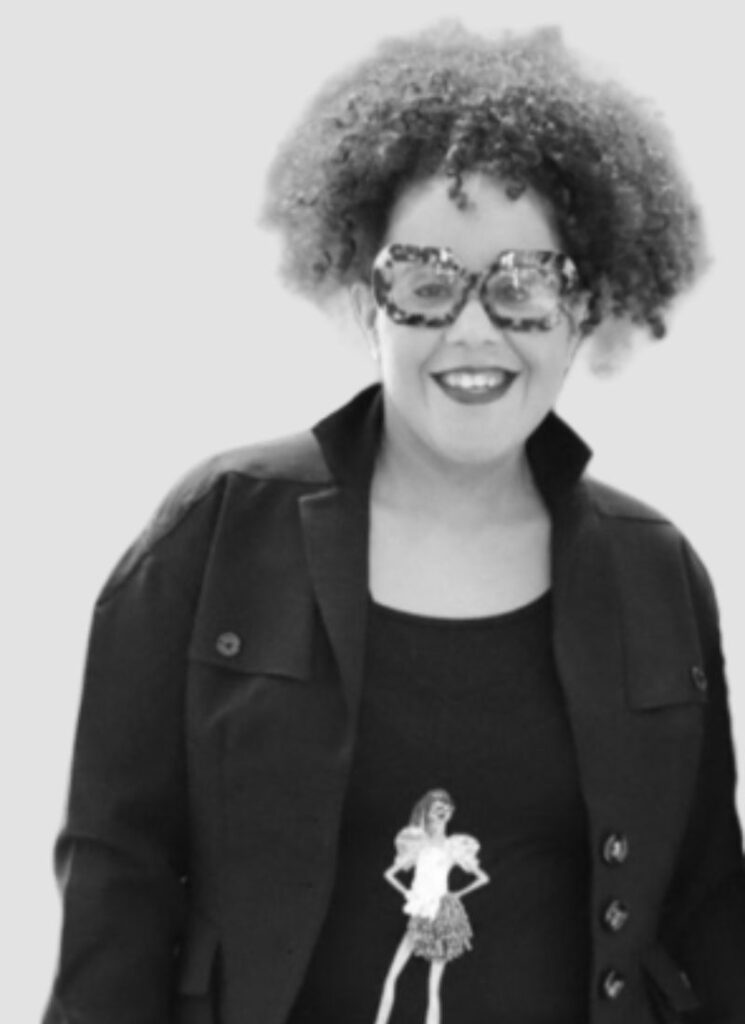 Shelia Gray is the founder of Sheila Gray Collection (SGC), a T-shirt, jewelry, and accessories collection promoting a positive relationship between the wearer and the skin they're in. Sheila believes when we feel good about ourselves, we project a positivity that attracts positivity, which in turn builds on itself and amplifies goodness in the world. She would like for SGC clientele to see in each of them a reflection of their best self, whether it be in a T-shirt, scarf or jewelry.
SGC T-shirts, scarves and totes are handmade with love out of the most luxurious fabrics, ranging from cozy sweater knits to the finest brocades and plush faux furs, which come together to create a tactile landscape with a sumptuous terrain – each bearing a kind of otherworldliness unto itself. The collection's neckpieces, necklaces, cuffs and t-shirts are handmade with a mixture of beads, pearls and fabrics to make one-of-a-kind wonders. Each piece has a unique and classic elegance to it, making it a staple piece for anyone's wardrobe.
With Shelia's passionate love of fashion and belief that uniqueness appeals to everyone, she works to make sure each SGC wearer feels special and confident! She has styled many celebrities in SGC such as: Angela Bassett, Anika Noni Rose, Jill Scott, Lisa Arrindell, Amirah Vann, Gabrielle Union, Meagan Good, Cicely Tyson, Tichina Arnold, Tasha Smith, Cassandra Freeman (Fresh Prince of Bel-Air), EnVogue, Kim Fields, Erica Cobb, Yandy Smith, The Clark Sisters, Taylen Biggs, ARIA of Disney Channel and more.
SGC gives back by supporting organizations that help anti-bullying, cancer and domestic violence.