By Gabrielle Tazewell, May 10, 2021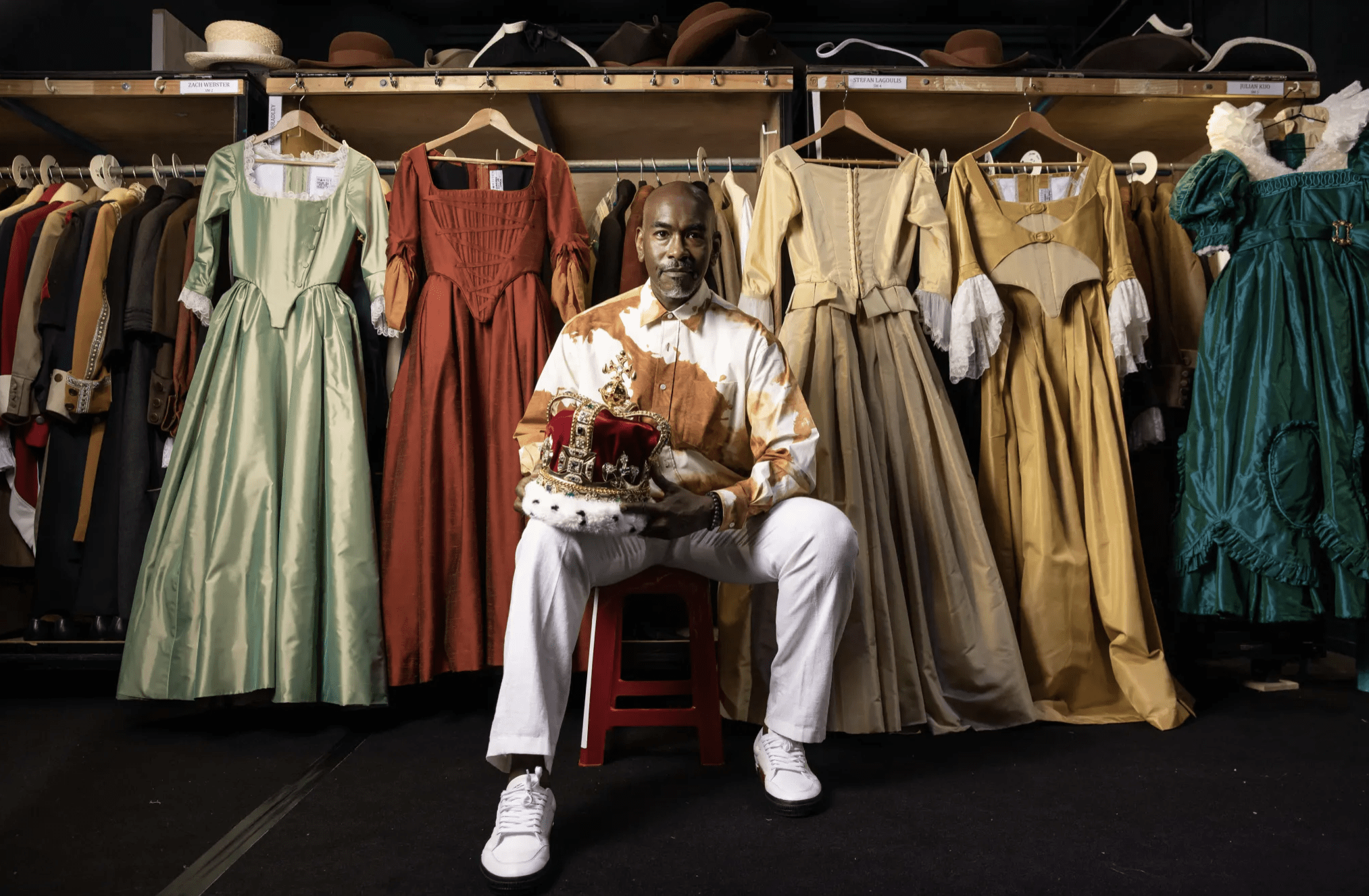 World renowned costume designer, Paul Tazewell, most notably known for his breathtaking costumes in Hamilton, Harriet, Ain't too Proud, Jesus Christ Superstar, and In the Heights, among many others, received his first-ever CDGA award for Excellence in Variety, Reality-Competition, and Live Television. Tazewell has seamlessly dominated the lucrative scene of costume design and has successfully matriculated through his career even more so during a pandemic.
"I've never been a part of an award that was like the CDGA awards in a virtual setting. Tazewell adds. " Usually events like this have a little glamour about it.. the full party scene. Though receiving this award was different than the norm of what we once knew it to be, it's still an amazing accolade to receive and a wonderful event to be a part of." States Paul Tazewell
Tazewell began his career almost 30 years ago, shortly after receiving an MFA from NYU and a BFA from the North Carolina School of Arts. Paul's passion for costume design took off in 1996 when he designed the timeless costumes for the Broadway musical, Bring in 'da Noise, Bring in 'da Funk, directed by George C. Wolfe. Little did he know that he would later receive the opportunity of a lifetime when designing the costumes in Lin Manuel Miranda's hit Broadway show, Hamilton.
"Although I always held an intense love for the musical Hamilton, I never imagined it would take the country's culture machine by storm. I don't know that any of the people working on the production knew what the greater effect would be. Tazewell continues. " It came on the scene at the right time and place with a black man in the Whitehouse and American hearts and ears ready to hear this story. We were all just working to make Hamilton become the best musical that we could possibly create. Our job was to give Lin's words and music their due."
With a rise in support of black creativity and expansion, young black designers, creatives and artists, have entered a rather different norm within the industry. The CDGA awards are one of the many leading catalysts in helping to recognize black talent on a global scale. Tazewell's contributions to costume design not only prove the rhetoric of black excellence, but highlight a leading vision for youth within costume design and fashion.
"I hope these young designers come into the industry with the intention to come in and feel confident about themselves as designers of color and of all diasporas. " States Tazewell