By Gabrielle Tazewell / April 1 2021, 9:48 P.M EST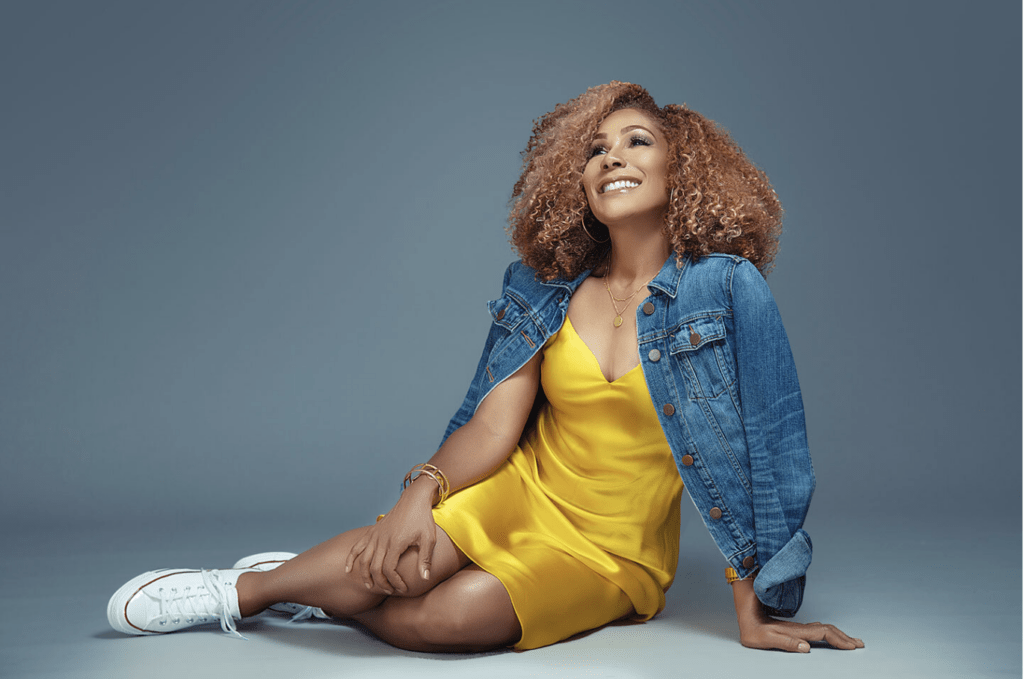 Black Design Collective had the wonderful opportunity to speak with the one and only, Lisa Smedley, renowned fashion stylist and assistant costume designer of Shaka King's Judas and the Black Messiah.
From styling celebrities such as Celine Dion and Bobby Brown to working on numerous TV series and commercials from "Gotti" with John Travolta, "Uncle Drew" and "Greenleaf" among many others, Lisa is dominating the social scene of costume design 25 years into the game.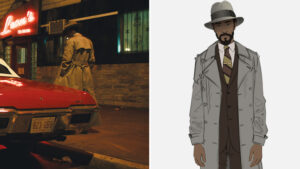 Smedley's styling and costume design vision is exactly what Hollywood needs – impeccable taste and attention to detail within the fashion industry. 
After constantly maneuvering a rather competitive industry, Lisa continues to highlight the importance of black female costume designers and their crucial role in not only diversifying Hollywood cinema but debunking society's expectations of black women through gender roles, social norms, and patriarchal power structures.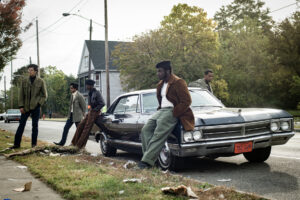 Lisa's role in Judas and the Black Messiah alongside lead costume designer, Charlese Antoinette, showcases the power behind the Black Panther Party movement during the '60s. The dynamic duos' contributions to this revolutionary film honor the many leading pioneers working behind the scenes to further the progression of the black community within creative design and artistic vision.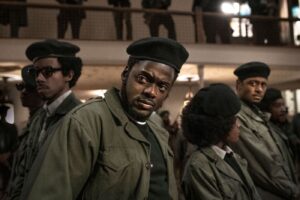 The Interview 
Gabrielle: Hello Lisa, it's such an honor to speak with you this evening. Thank you so much for talking with BDC on your very important role in the making of Judas and the Black Messiah! 

Lisa: Hello Gabrielle, it's so wonderful to hear from you. I'm so glad we got the chance to hop on a call! 

Gabrielle: We're so glad to have you on board! To start things off, I'm interested in knowing what your opinion is on the importance of costume design within storytelling? Especially as it pertains to representing such an important time period? 

Lisa: What we bring as far as the costumes is basically what you see first and last when looking at a character. I'm so blessed to have worked with Charlese Antoinnette, the lead costume designer that chose me to work with her on this movie in fulfilling that task. What we pick out for a character is what we intend to show you about who they are before they even speak. Picking out the right costumes is more important than everything else because what they look like is always going to tell the story of what type of character they're going to be. For example, let's say a character is supposed to look "poor" or "down on out" on drugs, the most important reflection of who they are is through the clothes. The clothes always speak for themselves. As a costumer, it is a huge deal that we select outfits for each character by reading the script and working with the director, as well as understating the color palettes. From there, we project what the story says about that character. 

Gabrielle: That's incredible! When it comes to costume design, it's so important to present the story and every detail from head to toe!

Lisa: Yes, absolutely. Detail is probably the most important thing by far within costume design and styling. 

Gabrielle: That leads me to my next question. How were the costume designs used to portray the personality of each character outside of their external circumstances? 

Lisa: We did a lot of research on what they wore in real life back then for LaKeith (Bill O'Neal) and Daniel (Fred Hampton)

Lisa: For months we were grazing pictures of them and their friends. We would mix the real clothes they wore back then and of course the character's affiliation with the Black Panther Party. We didn't want the costumes to be your typical black beret and sunglasses. We wanted to depict the everyday life of the Black Panther because they weren't always wearing the typical uniform. Fred Hampton was dressed more "real" when it came to his clothes. He wore a lot of sweaters and corduroy jackets and turtlenecks. We took what he would wear during his day-to-day lifestyle and mixed it with the era, the 60's. The costume houses were most important when doing that because the clothes were the real thing. Many fabrics aren't made how they once were so we wanted to stay as true to that narrative as much as possible. 

Gabrielle: That's so interesting. When I first laid eyes on the costumes, the first thing that ran through my mind was, I would wear every last garment! The costumes were so sharp! 

Lisa: They were! And the beautiful thing is that the designs are timeless and relevant through all periods when telling this story. I'm super detailed when it comes to shopping in a certain era. Even if you find a pair of pants that resemble the 90s let's say at Urban Outfitters, it's never going to be the same as how the clothes were once made. I try not to use what's out now to try and cheat it for what it was back then. I just strictly try to do vintage. 

Gabrielle: It's pivotal to be detail-oriented within styling and costume design! Aside from the long hours of trying to find silhouettes, textiles, and garments that matched the 60's, what was the most challenging aspect when working on this movie? 

Lisa: The most challenging thing was that we had to do multiple tries and takes on everything. When going to different costume houses you're not going to often find multiple versions of the same garment needed for a scene. If you find one, you're lucky! We had to recreate a lot of stuff. After reading the script and watching the scenes, it was honestly hard to watch because it felt so real! Especially seeing the costumes. It felt as though we were actually reliving that time. It was painful to watch. It really does take a toll on you, when you're reading the script, to when you're watching on the big screen. 

Gabrielle: I can only imagine how that would take a toll on someone! It's so difficult yet so important to watch scenes that depict what actually happened in the past! 

Gabrielle: Although we're in a completely different time, this is a pretty historical period we're going through right now… if there was any advice you would give to young creatives, what would it be?

Lisa: I would say to be patient, and with COVID it's especially important to be patient with the timing of everything. Something I constantly see with young folks is wanting everything to happen overnight. It's important to realize that if you want to stay in this industry, especially within costume design, it's really important to know what it takes and that hard work is a matter of commitment and consistency. Oftentimes people really just see the after result of something, because that's all we're really shown nowadays on social media. Patience and constantly wanting to learn are key attributes. Be focused on your craft, continue learning, and continue striving for what you want. 

Gabrielle: Wow, what invaluable insight! Thank you so much for speaking with Black Design Collective today, it was so incredibly humbling to speak with you, Lisa! 

Lisa: Thank you so much for having me Gabrielle, I am so humbled that we got the chance to speak! I'm always happy to share my story and to provide my insight, Thank you! 
Be sure to follow BDC on Facebook, Instagram, Twitter, Pinterest, and Linkedin! @BlackDesignCollective.